For Season 10 of Degrassi: The Next Generation, the tagline was dropped, and the series will simply be known as Degrassi. There will be a total of 48 episodes for the season. The first 24 episodes will air during the summer Monday- Thursday and are know as The Boiling Point.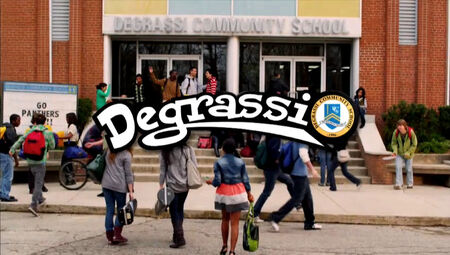 Preceded By: The Kids of Degrassi Street, Degrassi Junior High, Degrassi High, Degrassi: The Next Generation
Subcategories
This category has the following 2 subcategories, out of 2 total.
Pages in category "Degrassi"
The following 200 pages are in this category, out of 946 total.
(previous 200) (
next 200
)
(

2

9

A

B

B cont.

C

C cont.

D
(previous 200) (
next 200
)