Degrassi: Extra Credit is the name of a series of graphic novels set in the fictional Degrassi universe. The set of graphic novels are based upon the canonically third series in the franchise, Degrassi: The Next Generation. The series is written by J. Torres and is illustrated by Ed Northcott and are the basis for a set of Degrassi mangasodes that premiered on The-N's website.
The graphic novels take place during Season 5 and the summer before Season 6. The graphic novels are meant to expand upon unseen plots and elements that have not been seen on the series. Four graphic novels were produced from 2006-2007.
Graphic Novel Summary's
Extra Credit #1: "Turning Japanese"
It's the end of
Ellie
's senior year and, as though final exams aren't enough to worry about, she's been placed in a compromising position by one of her bosses at a comic book company. Is quitting her only option?
J.T. turns to the Internet to help cope with the recent troubles in his life. But now he spends most of his time locked in his room, and he can't seem to move on. Is his new habit just making his problems worse?
Extra Credit #2: "Suddenly Last Summer"
Emma
gets her groove back with the help of group therapy and a family trip to New York City. But as she returns to her old self, her relationship with
Peter
begins to suffer. Is he helping Emma recover--or holding her back?
While coaching at basketball camp, Jimmy finds himself dealing with the fallout of a hazing accident. Was the initiation just a prank, or did it cross the line? When the police get involved, Jimmy is faced with a tough decision.
Extra Credit #3: "Missing You"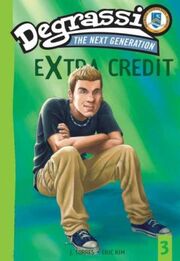 Spinner
has been dumped by
Darcy
for his cheating ways! But with God as his witness, he promises to get her back no matter what it takes -- including resisting all manner of temptation, all summer long. When arch-nemesis
Jay Hogart
offers to help, Spinner finds himself torn between "good" and "evil." Which one will win out?
Considering what Liberty 's been through recently, it's no wonder she's spending her summer vacation moping about. Her parents suspect post-partum depression, but something else is weighing on her mind. Could Liberty be planning a desperate move?
Extra Credit #4: "Safety Dance"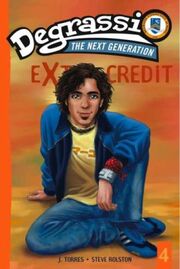 When
Marco
sees
Dylan
get into a fight with a homophobic hockey player, he's suddenly super self-conscious about the way the world looks at him. Dylan wants to take their relationship to the next level, but Marco is holding them back. What will it take for Marco to move forward?
Ashley is back from merry ol' England but she's finding it hard to reconnect with her stepbrother Toby and to rekindle the romance with ex-boyfriend Jimmy. Is her talk of all things British keeping them at a distance...? Or is it her hideous hat?