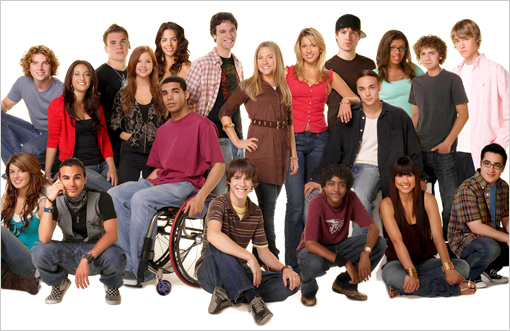 No higher resolution available.
There is no description yet. Add a description.
Appears on these pages

of
I'm TroyLesson2. If your reading this and you're an admin, then you might hate me and block me...
File history
Click on a date/time to view the file as it appeared at that time.
Metadata
This file contains additional information, probably added from the digital camera or scanner used to create or digitize it. If the file has been modified from its original state, some details may not fully reflect the modified file.
Copyright holder

Copyright© ©CATV/Courtesy Everett Collection / Everett Collection

Copyright status
Copyrighted
Online copyright statement
Photoshop 3.08BIM Ë

TCDDENE EC001 x]DEGRASSI: THE NEXT GENERATION, cast portrait, 2001-2007, ©CATV / courtesy Everett Collection n ©CATV/Courtesy Everett Collectio CDcoltv  : 1 tBCopyright © ©CATV/Courtesy Everett Collection / Everett Collection Ñ 0 Ö 0 Ü 0 á 0 à 0 â 5 ä 0 ã 0 ç TCDDENE é jm Ë,Software : Adobe Photoshop 7.0

  c8BIM /J HH fiˇˇ @ˇÓˇˇˇÓˇˇ   R g ( ¸ˇˇ  ˇ  8BIM Èx HH fi @ˇÓˇÓ   R g ( ¸  ˇ  8BIM Ì  ,   ,  8BIM & ?Ä8BIM 
x8BIM    8BIM Û	 8BIM 
 8BIM' 
 8BIM ıH/ff lff  /ff °ôö  2 Z  5 -  8BIM ¯pˇˇˇˇˇˇˇˇˇˇˇˇˇˇˇˇˇˇˇˇˇˇ ˡˇˇˇˇˇˇˇˇˇˇˇˇˇˇˇˇˇˇˇˇˇ ˡˇˇˇˇˇˇˇˇˇˇˇˇˇˇˇˇˇˇˇˇˇ ˡˇˇˇˇˇˇˇˇˇˇˇˇˇˇˇˇˇˇˇˇˇ Ë8BIM     @ @8BIM   8BIM   ]  É	ƒ DegrassiNextGen_CAST  	ƒ É   null  boundsObjc Rct1 Top longLeftlongBtomlong ÉRghtlong	ƒ slicesVlLs Objc  slice  sliceIDlong groupIDlong originenum ESliceOrigin


autoGeneratedTypeenum ESliceTypeImg boundsObjc Rct1 Top longLeftlongBtomlong ÉRghtlong ƒ urlTEXT nullTEXT MsgeTEXT altTagTEXT cellTextIsHTMLbool cellTextTEXT horzAlignenum ESliceHorzAlign default vertAlignenum ESliceVertAlign default bgColorTypeenum ESliceBGColorTypeNone topOutsetlong leftOutsetlong bottomOutsetlong rightOutsetlong8BIM (  ?8BIM +8BIM å †k ‡»† p ˇÿˇ‡ JFIF HHˇÌ Adobe_CM ˇÓ AdobedÄ ˇ€Ñ




                                                         ˇ¿  k†  "      ˇ› 


ˇƒ ?

               3     ! 1 AQa "qÅ2  ë°±B#$ R¡b34rÇ—C %íS·Òcs5 ¢≤É&DìTdE¬£t6 "U'eÚ≥Ñ√"u"ÛF'î§Ö¥ïƒ'‰Ù•µ≈'ÂıVfvÜñ¶∂∆÷ʈ7GWgwáóß∑«◊Á˜               5    !1  AQaq"  2Åë °±B#¡R—3$b·rÇíCS cs4Ò%  ¢≤É &5¬"DìT£ dEU6te'Ú≥Ñ√"u"ÛFî§Ö¥ïƒ'‰Ù•µ≈'ÂıVfvÜñ¶∂∆÷ʈ'7GWgwáóß∑«ˇ⁄       ?ıTíI%)$íIJI$íRíI$î§íI%)$íIJI$íRíI$î§íI%)$íIOˇ–ıTíI%)$ó3'æ∫å<Ïå\  ı ‡4?®]]å`™gÿ g∫Î —ÔŸÙ 2 t∆&FÄ∑¶Q{Ÿ[ eé c sú" ´úÁ [¶ıL>ß"©ÍXØúkŸÍ5Œ" Á ?u'˝ †}`¬oQ˘cñ€,#Û\⁄fiÀ‹«˛˝V6ΩØoÁ±"tµ ® Mi±"∫üNÍò√+ßdWïA;}Jú  Ñ «G– ªË9 ≠}aË˝


™ÌÍπ# ∑8≤°µÔsà ›∂∫ eõXfl¶˝õ "zõ~ÆŸù'} fir›çáM5 'Ífi éÆ6˛ä∂Ì≤◊\˚>Ü˙ Å'æ≤ ˇ¨·œeî^Œõu' §Z⁄Ï :ÃÜ≤∆1˛Ø⁄q´´Ùïˇ¢Ø˛ 3› 7◊≥/∞x´•◊ ËÿYÿ}C ºÃ+ôëçpǫ̈ÓiÉ¥Í?u√cˇqqŸü" ®Q'2€WJı:?N»8Ÿ9f»±≈éÙÚl«ßoÈ= ǸˇÙï˙™ø¯•ÍL= >´- ∆∆Àq§> ∆Z÷€µ÷˛ øzáS≥͡ÌÜ V¨,lºÅkfld5Ós¨a∫Íö[Ím»Ωçcø—o˚Uø°˛h D KaIΩÄ›Ù4ñO_Í◊‡WMXæò……sÉ ps´kX=K ˆTZ˜ˇ£cw≥˘≈G Øfu ´ΩJÌ¢å¸6⁄« Ê ≥'Ø&¶Y.˛m˚˝7 Ñ≠ 0 @µ¢ †z OBÀj∞∏Vˆº∞Ìxi Ó∫>ä"-ˇ ÿÃ˙ÃfiàfiükÒéP¡9€£Ù€Ω m£f◊±ó ›èS"˝'§≥˛¨>º ≠"ŸÅÈ◊çm/9A§Ü òÕˆf>À Ìfl߀Ôw¯OQ ¨e}XÀŒ≈渨wt flkØæ¢5{‹^÷ÿ⁄ Y≠˛ø≥◊Ÿ¸œÈ˝_"& ∂, ¥»pí ⁄<O•$º€¸cıö≥kÈ ß‰ 3é˚¨ÆÕϱ≠{qÍk≤ lı6?÷{˜züßÆØ‹U: VÎt}_Í +£ΩıålͱÈΩ"s±ÈΩÆ ze"›≥&è‹˝ ⁄Så¿4∞c$ :ö}?'&åL{r≤^*¢Üõ-±⁄ µ£súVOC˙fl—˙ÂÔ«ƒ62¿"eMπÜøV∞CMÙO¯?wÁ˙vˇ¡ÆOÍ›ˇX:ÜwP˙±'Û n=ÿg*úó ◊ +e\ Êm›ª"∑˝ ¸bµ—∫F.'÷∫.c_KÒ[o⁄Kâ∞ flFö‹ˆ˚+˝ ÈP95çlW ZJœ™= ı$íR1?ˇ—ıTíP∫÷"KÓ|Ì≠•Óéa£rJGõôF %πô €M /yÔ Û[¸ß} //ª;u˝K*ºV ÊΩô5W!€\#Ì ›c€Ó∆∑g¨˝äÔX˙·è'∫°È}YˇbÈlá>⁄CØ']∫˙c'Æ ¨eµ˙ª,Æ´+˛aS˙¿ŒïNUvtkY Næ¶æèI≈Ìkô˙;jı ®ˆÿœ—€˙_Ù» âçA ã ' ∑≥˙Qk—'qkÈ= Í¡c™™Ãõ/Œ ÄÊ›∑uÙ5ı∑k C≤ œRã~á°W®π˛ø◊3Ò≠ø§Ù¸∑S" ˛ØŸÒàebË Ì≠ı{Ω*›≤œK °Î˛ó"ıìı'ÿ‹Ï<ʺµ¯∂ o 6Í Ô͵bı «´~€YhüYØ≠€É∑ù«yˇHÕˇ§bé$J\Cj™gÊ0K 8•F@Òq æû/K—tûß'˙û K∑/(^Òê˝îñ Æ«7Ì zaçfln›¨ªÛ= ;©ÃªÆeólfm-∂ñèTR √Skeæπkû˝îzè ¶œZœ¯:÷?O ø ⁄Æ߀ìä%í77ÙÉoΩæflf◊?Û'™:÷U˝Xı Ä≤¸ö¿}u26¿n—Fˇ°È÷œ}Ø ˙OflBQ6H RÿLPâ&ÌÍ>¨Â`◊"∆;*n%¥π¥> q≤?M^Cm Ø÷≠fi≥Ï´wÛk#ÎùÏnON5ÇÎÿ«]Ó .a≠flÁ'‰ıÂΩ˝B¨€Ï.-ó:∂¡kI.é€l€Ì{ˆ,º˚≥:ù›C™'IÙzs+ß"$ ]` SkΈΩfi´˜⁄ˇO˘øQ(Ì{ jÏë Q _ ÅÏ∫œ÷Ûì^ ôé[çâ¸ÛÃ?'Æ¡ÈΩµ'◊7Ùu=¨ˇ Ω˚?¡¨÷ÁÊ? ˙ËÀqe∂Õ◊"'¡`!Æev1á˝ ˛Éˇ'Ïˇ ®uéòŒîqjeé~ v=9ÿ∆¬ J∆ã€Ù[Ùn˜ R ï< ˆ‰åa ù¡ƒ˘ñ˚«ıæÇl†u= c'.c«é$ HFè˙œO˝"µ'm™Ã M5∞˙à Ãin"ˆ±¡ı∂À ∑Û´ı?Gˇ\XùCÍ˝lÍ8£ –p:Å å≤=B¿F˜VˇK˘Ôh˝ œÁï˚i™Ê€Ué5÷‹lãAaÇ_]6›K ∑em›¸ÖI›Q∏?Wpk¬π¢˜›cÔ¨Ü∫ ˙ç,ı='? '"ˆ=ûüÈ Äê˘NÊ©ìùÜ8OÜ∂è flÊ··uh˙ßêzÖxÿ{.ƒ¡{Øuñá–Á˙≈å;7:∆€Èz-{ Õü·?¬(›FW'.§Ã‹;kµπL∞Yåw>≤eû£okÀ}j_ΩXνW™Ù ±≠ c∆s}Cåˆí«" ÒsÀ]ÍWc≠πflÕY˛ìÛ wPÍÿ]s Ÿõ .f }7c4ÉV«ªK ÌkΩŒoıÿ§à–JW{~- Ü^·Ñk€˘¥fl½‰∏ü]˙œL…uÿ ¶6–—}VÉ`±√˪'˝ Ùµõ∂'UVzU ¬XΩ?•fbı óá'®¨1π4ã y-sÑ\«Ÿß®ˆX◊±÷/ ~•¢ %Õ 9:Å ˘Kÿ~ßP‹_´æÖ~ß•UŸ ≥aônÌŒŸ£}û°≥˛ªÍ'Ë*)è &GæÆfi>Iß-ç&(¥ ∏v ñÏs wv˝éZ´û i∑!Æ<ñ:<çU∑€˚øEnc:«c÷Î <¥ |a Qñ4A ˇ"ıTŒhsK\%§A Ç tíS"ü_˙%]/Î%ưǺn¢¡{ ø˘õˆˇ◊Y]Ôˇ√ ûmf¶µÂÕım⁄"YÌíHk}FȪ‹ÂÍ " "Æîr( R2˝;m.⁄ ,c€ˆ kÖü≠d £Ï˝ ÈWõu,vbu ©…±◊∂∑V˝Õ`k¡ æ∫ H.˛ok=Mü‡ˇ¡†rë Ë… |Cä˙"›M¢¨|÷Y •;©∞H0ˇ—Ì floÁ,,Z[}∆â÷∆ê"{~Òˇ5u∏ˇW_gN…Ã͵d}ß&◊flé k+ØÙè ÷◊'kò˝◊<ÔfiÔ—˙ ¯&6.% 9ÿŸ"»v5≥xç—¥˚À 1À˘ä,cID CsôÊ L∏≤Œ Ñ G˜ØY "s©À©∏°Æ¶2∑ ¸í˜ ÒÙ[S´wË΀˛ëã[ßø'a∞Ä Ù›‹µ∫ "pfi™˛√Õª1϶ó∑ fiYˆí!ÅéwÛí̪€[ ˘ä› yî"'÷ uŒl_[ '⁄ö Ëÿ◊≥€uö~í∆ø"Rt ]Xyb C ¢?Ù wX – õû¡˜îl UYñfl{Mò∂–¸| ƒI¨á3}GÈz'ÔˆÌˇãT≤õs l} .s•ç0–Áp∆ "ªÈ-;˙s«ÿ˙f?ª6ËfU°Ò© ∂Ô{Œ›¨á1üø±6U± ≥Êü O Í8H'q&ÎÁ Õ¡©ô ˚pÒ1†4¥ztµ€m⁄˝fi˚w˚Ω˛œ¯Eçé^‹õç>€ EÆa ÿ g 'cìıL éëê⁄/.,vµÿÁ G" øöwËˇÍ pr= løo©[Î≤ñüÕ.sL∑ Ú k ÙΩΩV◊'·Ø–1≠øGƒ5.Õ ∫áÔπŒdÌ ˆ€ΩÅæ' ,WÊÁQâSw[ìmt¥ $ÔsG˝JóÿÛÖ 9'X*∏˛â≈§ üv›Æ˛®fiØÙzÛz ^©∏÷ Ú΋ÍÓ` vΩÌı ˛â€}ÕRzn£AÜFr÷fR≠=FˇÈ= ¯÷k jtÌ¢∆±ç …mæflÏ˚ó «öÏt æ ≠ˇÆùN¸‹ºo¥YÍŸèS¿%≠ CıÙ√<?ufı ÅôÉ[^˜Saµ¡°ï<Ω"Á~{X›ø£Bƒh ∫Ñe+1 Ip[EM~}∂÷Á" g£püU≈≠ÆÀùÙke;˝_˝VΩÜfiØ–p∫K≤pÔØ#ß·5î4aππ .%µ—é∆"ÁÔ»Ωˆ3Èˇ∆XºA¯ôòıÅóK©}çsò, Ik ˙,v"˚∂'ekkÍ÷[Ò(»√  û kÈ∫«ÇÊ€Y« Ÿ]ı:øÊ=œ™«ΩÕflË÷ë\∑˛[&2$àç Úı>õıOÆa˝a/Æ∫≠≈ø è∂cd7mÄ Ù6˛˝nŸ≥˜ˇEÙ?IZÎW ˛.2:~_SÍπ.Õ˚OT"∫Õ/'ð֌ı(≤ ÎSe÷Ì~∆˛ã"´ ÛµÆı(Í- ®ã∫ ˇ"ıTíY YÛÚ∞∫Ué√-nU≥]OyÜ¥ÌuõúËwÊ≥j –%1âëuxflÒ©' Ÿ>Ø'üRÎol1∫ÕÉÙzˇ≈˙ÌˇÆ ≈. £"w÷{Hmج√xØ ∂Èw´_¥:±oßÎ:´j˜Ôˆz÷Ï≥¸"  V∑.œG-æé^3⁄ˇY§Ô '\ ˇS˘flŒ~ˇ" √-.Ök∞˙õ˙éKç«mñ Híl{6∑›ˇCro 12ª Cˆ/9De |4$c #ˇ;ã˛ì_¨}`ÃÃæ‹',≤À1≤öÊ 1°ÆŸèÈRÁ[Ë 4«˚ ˝"≈èn¸L \˙bªÆ∞‹€ ◊ÿ]≥vÌ'ªs˝œk÷ó^ª•[F-})∑zˆ" Q‹Õ±í◊∂flZ≠v€Í~íø—ˇÉÆèœCËLπñUí÷""€6flf¨%¡¡î◊Kø√{˛ö_,n©"Á! ±zx ÔAÖö32[êÊÔeî ò ñÓt~cø—Óˆ*=OƉco.eÜ∂¡fi–K['kKüªk}fl∫ûú∞Ì◊÷˘cŸ;º ÌÆkøwïc•å¨ü´ΩC≠≤ˆ'ÅI≥v%åí˚ik_FEy,sl©'e_V  ò»ˇ ZñR" ı!åD pflZ∂é'Q≈/≥;.‡Ï â c∏Ä÷<á "[ ú…"Èˇ7O¯?"!ag◊"˙Ü;ÚÏfl_≠ª-‰ j[ÈY|7Ë◊CüªgÓ.á ûµ"樒çÑi~&~ ˘v±œı^⁄.´'sû—èK±75õ}[s˝ [˛ WÎ} Ω ¶bıNãs2~À_¶ÍCC\Ô£Í1œˆ:¨äˆˇ7wÛä  :fl´B uû&«§ √¨GÔx∏ˇZzü⁄ ï"o∆´Ì πlæº  hYȉ"ÿcw¶Á;◊≠\Îxt`}L˙¥ XnNsÔõÚd˙ï∑ˇE F ÷ñ8Ë˝VÃf8bZ⁄≤Ȩ ]F Ô±ı∫ ÈUeæü©˛ëj˝m»9_Tæß=∞"ˆläF":◊ˆ\~ Î~Ù¸z/f,öõÓÂ[ôu,∆ÙfiXC*%¿¡0›ÕoÚv†Q÷2ÍÍÕÃa-k§z " Y;Ï©ˇº◊;flˇ ı ∆[å1Ú i¨ç∑0ù6Ä ΩæÊ} 6ıZlfkÚ™ ]îÍú«ÄckıçüÀ‹ˇUûÙ ÿeô '•_ıõçÈ'u[≥.{‹ ]Cå kXÓ}¨›ÙU ¨ñ›":^C‹Á}ùfiçïía≠Øk…o¸k6´îu/ŸyTã Ê { 6êÀõ∂¿XÔwÁQw¸Z Î [ÅôìÇ"Ê'Ω'÷VOµÕpöùˇ[‹Ê&Ígؘ£ˇFJ"05" "É"˝g~+Ÿ"ü;ú€2√údπÙÿ˙zùv;˚yy,XŸWm-{°Œ•Âƒ 3¥Ôá6vÌÿ◊"]w€∫ M∞ VÏk πı …néˇ≈,.©E ؃…«Ø:åÉÍX 6=ßÛ[Í{¨€˘€w~Ö(fl ëßÿâpâ |"Z˝°—˙Åôv?◊|?Aéππ ≠65úÜ=ûß™}Õn⁄Ω Ï~Ô ã€◊ÖÙ|å\ló]"l4‰c̱n´Ùåw⁄+»ß˙U-›≤⁄_˙O≥o≠zG'oÆY XÏœ≈Ã∆e9 =Õ ∂≠fiõ˜ ¸€˝OEˇ°›¸ı…'VOF9BÑMflGˇ'Ùfi°üâ"pÆœÕ∞Uçé¬˚ | a˚œ –≠üûı‡ΩsÎwX͢Á;'!Ìp f= Ä⁄´s∑˙Lh O€W´søJˇMzè÷Ô©ˇX>≤Â∂£'´∆È,!Ã∆m$∏8 Á-˝+~–˝flÕÓŸ[?—ßÈø'ªÍ∆&9ß1∂u"Á ∏fi'÷á ∑uuc˙Mo∑˜˝D © µÍ¯√22e¶◊ó ó8 Iæ é ◊ÜÔZòŸn˚ C74@kÑ∫ Ïxg˝S◊Ø]˛-˛§‹e›-å?v[_˛yµà=?¸]Ù>둡i‡ã^YMï≥ €7TMçÙ›π÷5ˆm{?G∂«YZ"¬¥|õ¶‡Êu,ª)«aä[ÎfiÊÇ  Y]Ÿ nˇ •Í} ∑ø˛ iuÃ.°ÜÊÁVÀ –Ωa^!∞èLXÊüÊX˜zˆ?Ù Éˇ1z 'o©CßÂu æ•N<Â9Ï««•ø£Æ´ §6∂«±ØüAåˇ E ∂-nµ–i…˙∑ï—h® +"öÏ˙ Á'kú}Œ›øÛ–'» ÉßäÎ &?§H◊˙ø∫¯≥m,¿Ã¥2«WsHmõ ∞ è£Íèc_Ù7+› ´g`U"Í∞}Ö÷æ"SKjsÆ{Z«YsØs m fiœÊ?K±ˇÕˇ8ıËflW~•a7ÍÂ=?≠‡∞^◊YÎ5èpı ±œ©˘ «{[{Ω6'¸Á©Ù æ´ı#¶u ´"˙Ä{±õ"»?g•≠ ≥cÖ'ç[˙/{ L˙˝˜S˙$è® 6ü∂>Àı+3•÷[WW ∑ ´1Ìi∞"ÌÃö«˝«˙ fißøfˇ[˛'TπJr≤1muòˆø ›?ISÀ G#Ë˝=øÀ^Á'˛™˝]ÍØmô¯ [kD6–6Y }jMvÌoı◊èı ÇÏéØó"˛Øcflú‹' ΩÑ<ÜÓs\Ãó√+mõô˙ œHP–ıV˙éçäæ∞[ùóa=K§ÿC≠, ∑Sê?GWßO•ÈÓ∂Ø}€l≤øÁêÚã>∞t øgP‹c"mæ·Cà Á‰z6‰6∞#˘ñ"Ùˇ·}/Nµïï—:û+üè'c "±Õ¢√ -.ÿ,∂œ¢÷TÁ˛vı›˝[ˇ N´€wVÃƨm£Ù8osü`w"eóæ∫Ω mn›¯ˇ¶{?√Rõ¬514zvÚ_«t&,u˝Ó/fiy Ö"zœ[à ˝%ÑíÊ媛≠ iˇπAfifls[ÏgÛ踃>∑—∫_IÍO∆«Íc®Ÿçtfµ¥ö T?k©f˚.mª]Ì≥g≤Ø†Ω ¸Z}YÍ› 7™›'Ò›énÙôGπ•Ñ5◊π˛⁄‹Ì˚7U∂fl¯O¯' ˇ≈m›7™cuO´y,}îYÎ zâsõ∏ Àf={ûflw¯Fzfl·~–úEÍ D ® :<~g'Û_LfvmD]÷¨.ßqpuTW.ØnÊÌıs6 ÷∞ô_˙o—Êıä≠»È¯∑\◊zÿÆ8Œ∞j,´ö›ª˜ÎwËÏ^›◊z ˙ˇ'˜Ù‹«2úõX« X Ÿ]Ã-~˙∑zvlfi6˛c˝%»Ÿ˛)2ü@«˝∑5LíÏ`LÃÎ˙√P·˘|+Ï\$=V~`t˛∑Gœ˙s+ ƒªßòa` "Ì{√øHÎflÙÏ˙_˜≈UÿÓ∑0c·∞›s⁄ÁñN§¥:À YwÚ Ωz ˇ ÆùzŸ;q@0|˛"WS"~°Ùà ππ €ö◊T)ÙÏ⁄ ¿ê˜ñ◊@g∫«  Ω öÿ˛ ∞b/xˇŒ ù˝F˙ìãıÜœ∑dıÅMÌfi Åé# U ñ˝˘ Õ7fl˘ò˘ À?ùıWØÙŒó"˙N#p˙} «°¶v∂I.?JÀ Ì÷[cø:À ΩK ßt¸?Ëò'"È∂j≠¨"ùæ¿'e ∑—ˇ'ıTíI%)$íIJI$íRíI$î• ±åù≠

‹w: I?úTíIN?_˙≠"˛∞? Ã˝ÿOsÍ, N‡ ÿ˝Õ ∑⁄'´M5QS(•°ïT– ÿ› Z—µ≠oıZ¶í ZuRI$ä íI$•$íI)I$íJ ˇŸ8BIM !U Adobe Photoshop Adobe Photoshop CS2 8BIM 8BIM
Software used
Adobe Photoshop CS2 Windows
IIM version
2