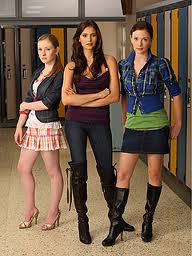 No higher resolution available.
As you can see, this image has been replaced a lot. You might not want to have a picture named as this on a page, considering anything could show up there.
File history
Click on a date/time to view the file as it appeared at that time.
(Latest |
Earliest
) View (newer 50 |
older 50
) (
20
|
50
|
100
|
250
|
500
)
Date/Time
Thumbnail
Dimensions
User
Comment
current
04:32, June 16, 2013
192 × 256

(12 KB)

Loveya (Talk | contribs)
Reverted to version as of 00:51, September 3, 2012
22:30, November 18, 2012
275 × 183

(7 KB)

Balhh (Talk | contribs)
00:51, September 3, 2012
192 × 256

(12 KB)

ParcyDriancfan778 (Talk | contribs)
17:00, April 13, 2012
202 × 249

(8 KB)

MrDegrassi (Talk | contribs)
03:20, April 5, 2012
287 × 176

(9 KB)

Lilbbygrl81 (Talk | contribs)
18:17, March 29, 2012
303 × 166

(7 KB)

Lilbbygrl81 (Talk | contribs)
17:25, March 29, 2012
256 × 192

(8 KB)

Lilbbygrl81 (Talk | contribs)
22:39, February 23, 2012
194 × 260

(5 KB)

ADegrassi (Talk | contribs)
06:32, February 18, 2012
259 × 194

(8 KB)

Tanyamuzanovicslade (Talk | contribs)
02:59, February 7, 2012
275 × 183

(7 KB)

90210Degrassi (Talk | contribs)
20:47, November 29, 2011
299 × 168

(8 KB)

Elmolove (Talk | contribs)
17:37, November 6, 2011
478 × 720

(36 KB)

Axel Valentine (Talk | contribs)
20:15, October 31, 2011
290 × 174

(8 KB)

OsamaFTW (Talk | contribs)
17:06, October 29, 2011
242 × 208

(7 KB)

Pantherblu82 (Talk | contribs)
01:20, September 14, 2011
171 × 251

(7 KB)

90210Degrassi (Talk | contribs)
16:57, September 2, 2011
259 × 195

(8 KB)

SavWantsAPillowPet (Talk | contribs)
23:47, August 6, 2011
242 × 208

(8 KB)

Austin406 (Talk | contribs)
21:02, August 1, 2011
140 × 140

(4 KB)

Degrassi5698774 (Talk | contribs)
21:52, June 18, 2011
298 × 169

(4 KB)

Nisoja (Talk | contribs)
15:49, May 23, 2011
271 × 186

(7 KB)

ClaudiaMoreno (Talk | contribs)
09:10, April 17, 2011
194 × 259

(5 KB)

JDDCdancer (Talk | contribs)
17:19, April 7, 2011
185 × 272

(7 KB)

Degrassifan4eva (Talk | contribs)
17:03, March 31, 2011
259 × 194

(5 KB)

90210Degrassi (Talk | contribs)
00:43, March 17, 2011
246 × 205

(8 KB)

Candyntoyslove (Talk | contribs)
♥eli and clare foreva♥
02:31, March 7, 2011
164 × 307

(5 KB)

DegrassiFan808 (Talk | contribs)
07:02, February 19, 2011
160 × 90

(2 KB)

Vanessa Brandon (Talk | contribs)
07:01, February 19, 2011
160 × 90

(2 KB)

Vanessa Brandon (Talk | contribs)
06:49, February 19, 2011
275 × 183

(4 KB)

Vanessa Brandon (Talk | contribs)
04:45, February 18, 2011
288 × 175

(8 KB)

Vanessa Brandon (Talk | contribs)
21:09, February 9, 2011
259 × 194

(8 KB)

ClaudiaMoreno (Talk | contribs)
23:05, February 8, 2011
271 × 186

(12 KB)

Mrs.Goldsworthy5196 (Talk | contribs)
18:14, February 7, 2011
82 × 82

(2 KB)

Lupojohn (Talk | contribs)
15:31, February 6, 2011
259 × 194

(6 KB)

DegrassiLover123 (Talk | contribs)
03:29, February 4, 2011
104 × 76

(2 KB)

MarissaDunn (Talk | contribs)
00:52, February 4, 2011
101 × 135

(4 KB)

MarissaDunn (Talk | contribs)
23:54, January 11, 2011
71 × 71

(1 KB)

Mrs.Goldsworthy5196 (Talk | contribs)
01:34, January 11, 2011
225 × 225

(8 KB)

Mrs.Goldsworthy5196 (Talk | contribs)
17:38, January 9, 2011
193 × 261

(12 KB)

Mrs.Goldsworthy5196 (Talk | contribs)
01:57, January 8, 2011
164 × 180

(4 KB)

Mrs.Goldsworthy5196 (Talk | contribs)
23:04, January 5, 2011
189 × 266

(5 KB)

Mrs.Goldsworthy5196 (Talk | contribs)
08:51, January 2, 2011
196 × 258

(8 KB)

Mrs.Goldsworthy5196 (Talk | contribs)
08:20, January 2, 2011
300 × 168

(5 KB)

Mrs.Goldsworthy5196 (Talk | contribs)
07:51, January 2, 2011
199 × 254

(8 KB)

Mrs.Goldsworthy5196 (Talk | contribs)
21:18, January 1, 2011
276 × 183

(11 KB)

Mrs.Goldsworthy5196 (Talk | contribs)
20:51, January 1, 2011
174 × 290

(9 KB)

Mrs.Goldsworthy5196 (Talk | contribs)
20:33, January 1, 2011
251 × 201

(7 KB)

Mrs.Goldsworthy5196 (Talk | contribs)
19:31, January 1, 2011
183 × 275

(9 KB)

Mrs.Goldsworthy5196 (Talk | contribs)
18:58, January 1, 2011
194 × 260

(6 KB)

Mrs.Goldsworthy5196 (Talk | contribs)
18:09, January 1, 2011
225 × 225

(10 KB)

Mrs.Goldsworthy5196 (Talk | contribs)
17:47, January 1, 2011
198 × 255

(8 KB)

Mrs.Goldsworthy5196 (Talk | contribs)
(Latest |
Earliest
) View (newer 50 |
older 50
) (
20
|
50
|
100
|
250
|
500
)