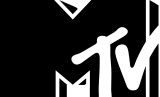 MTV is a Canadian-English language cable television channel owned by Media Bell with its name licensed from the American channel MTV, which is owned by MTV Networks, a division of Viacom. MTV aired the second, third, and fourth blocks of Season 13 as well as Season 14 of Degrassi.
The channel launched as talktv in 2000, but was not as widely available prior to its relaunch as MTV in March 2006. Unlike MTV channels in the U.S. and elsewhere, the channel is restricted in its ability to carry music videos and other music programming due to conditions in the channel's licence issued by the Canadian Radio-television and Telecommunications Commission (CRTC), thus it never used the tagline "Music Television" as did its international counterparts prior to 2010. MuchMusic, now a sister channel of the Canadian MTV channel, had been launched in 1984 as the Canadian channel dedicated to mainstream music.
List of programming on MTV
A-E
Awkward
Big Tips Texas
California Dreams
Campus PD
Careless Teens
F-J
Generation Cryo
Grand Benders
Girl Code
InnerSPACE
K-O
Kesha: My Crazy Beautiful Life
McMorris & McMorris
Movie Night (MTV Canada)
MTV Creeps
MTV Cribs
MTV News (Canada)
P-T
Panic Button
Play With AJ
Ridiculousness
Scrubbing In
Saved by the Bell
Snooki & JWoww
Teen Mom
Teen Mom 2
Teen Mom 3
Teen Wolf
Ad blocker interference detected!
Wikia is a free-to-use site that makes money from advertising. We have a modified experience for viewers using ad blockers

Wikia is not accessible if you've made further modifications. Remove the custom ad blocker rule(s) and the page will load as expected.