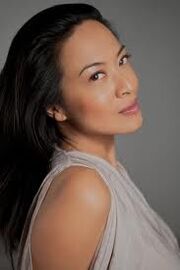 Marie V. Cruz was born in Manila, Philippines, and raised in Canada. As a teenager, she first acted as Mary Magdalene in Jesus Christ Superstar. From there, she then professionally acted at the Yes Oh Yes Theatre, Tarragon Theatre (Paradise Express), and CBCW/Ground Zero (Allos: Sarah's Story).
In her career she has pursued singing, acting (stage, film, TV), and writing as well as traveling. Marie has also produced and hosted Don't Forget Your Passport for the Outdoor Life Network. She is probably best known as Manny's mother Julietta Santos, in Degrassi: The Next Generation.
Gallery
Ad blocker interference detected!
Wikia is a free-to-use site that makes money from advertising. We have a modified experience for viewers using ad blockers

Wikia is not accessible if you've made further modifications. Remove the custom ad blocker rule(s) and the page will load as expected.