Morgan Kelly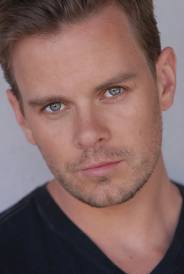 Biographical
Information
Morgan Kelly is a Canadian actor known for his role on Fries with That? as Alexander "Alex" Kurzi. He also appears on Falcon Beach as Lane Bradshaw.. He also played a small part in the film A History of Violence as a friend to the bully who picks on Jack Stall. He plays a recurring role in the series Being Erica, and also made a one-episode appearance on Flashpoint. He also portrayed Skinny in Season 4's Goin' Down The Road (2)
Morgan was born on June 23, 1976 to British parents in Montreal, Quebec. He also has a sister, who is not in the acting business.
Ad blocker interference detected!
Wikia is a free-to-use site that makes money from advertising. We have a modified experience for viewers using ad blockers

Wikia is not accessible if you've made further modifications. Remove the custom ad blocker rule(s) and the page will load as expected.