Nic
was
Mia Jones
's former boyfriend before
Lucas Valieri
and
J.T. Yorke
. He is a bully to everyone and is a Lakehurst student. He was portrayed by
Devon Bostick.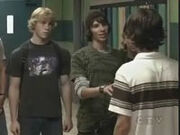 Relationship with Mia
Nic and Mia used to date before Mia met Lucas Valieri, and became pregnant with their baby, Isabella. However, she soon found out about the beatings he took part in. She soon broke up with him after finding out about his violent personality.
Rivalry with Degrassi
Nic is believed to be the starter of the vi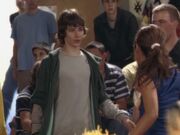 olence between
Lakehurst
and
Degrassi
. However, he blames it on
J.T. Yorke
, the
Degrassi mascot
, for starting up the violence by creating a brawl between the teams of Lakehurst and Degrassi at a basketball game. However, Mia thinks it is because she and J.T. are dating, and Nic's jealously is the reason they formed a rivalry. But it proved to be false, as he soon called Mia a "dumb slut" in front of J.T. and said "he didn't care about her." As a punishment, he threatens J.T to come to a rumble to settle his debt. However, after Mia finds out about the rumble and stops him, Nic, along with
Johnny DiMarco
beat up
Toby Isaacs instead
as he left the school.
Relationships
Main article: Mia-Nic Relationship