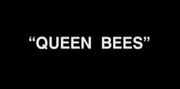 Queen Bees
is a
Degrassi Mini
that takes place during
Season 7
.
Cast
Plot
Paige, Ellie and Marco go visit The Dot and Paige makes a slight comment about being around Degrassi students, then Holly J. jumps into the conversation and insults Paige, which makes Paige almost fire up but Marco tells her to stay calm and Paige then gives Holly J. history of when she was queen bee at Degrassi and that Holly J. shouldn't just flat out insult the person. Holly J. then gets out of her seat asking "Is that right?" Paige then says "It should be back-handed." And says "Hun, that skirt is really slimming in the waist. Now what to do with those saddlebags." Ellie tries to stop her, but Holly J. retaliates by saying "Hun, those shoes are fantastic. Didn't know they made stylish footwear in a double wide." This cause Paige and Holly J. to go in face off to see who's the better queen bee. Paige calls Holly J.'s hair flat and lifeless, then Holly J. calls Paige's dress concave at which makes Ellie and Marco to laugh.
Paige then insults Holly J. by calling her trampy and Holly J. insults Paige's face, which makes Marco and Ellie laugh again. Holly J. and Paige then start saying "Hun." over and over again until Marco and Ellie interrupt by saying "WHOA!" Paige then compliments Holly J.'s skills but tells her it takes years of degrading people to call herself a queen bee. Holly J. tells Paige that she has pedigree which Paige scoffs at and leaves with Ellie and Marco. Holly J. then mentions a that she's Heather Sinclair's sister which puts them all in shock. Ellie tells Paige they should leave and Marco agrees and Paige calls Holly J. the devil's spawn. And the mini ends with Holly J. saying "It's good to be a Sinclair." And her eyes turn red.
Trivia
This marks the only time that Paige and Holly J. meet face to face.
Quotes
Paige: "Hun!"
Holly J.: "Hun!"
Paige: "Hun!"
Holly J.: "Hun!"
Ellie and Marco: "WHOA!"
Holly J.: "Hun, your butt is looking great these days! Oh, I'm sorry, that's your face!"
Holly J.: I'm Holly J. Sinclair.
Ellie: Okay Page, it's time to go!
Marco: Let's go about, now.
Paige: She's the devil's spawn!
Holly J.: "Oh it's good to be a Sinclair."
Gallery
Video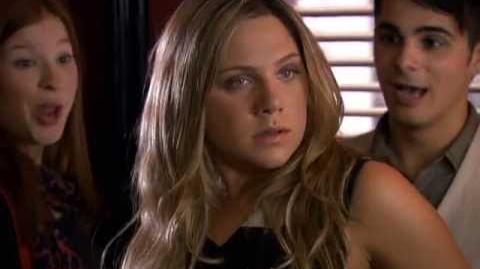 Alternate Versions