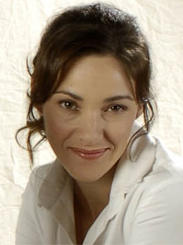 Robin Brûlé (born in Ottawa, Ontario) is a Canadian actress. Robin first studied acting at the Canterbury School of the Arts in Ottawa, Ontario. She continued her education at Toronto's George Brown College and The Actor's Network, and with acting coaches Sears & Switzer. She is a recurring character on Degrassi as Lisa Guthrie, K.C. Guthrie's mother. She is best known for her role as Susan Hunter in Roxy Hunter. She is also a recurring character on Baxter as Baxter's mother. She played Michelle's mom, Jillian Richardson, on Skins (US). She has appeared in many TV shows and movies including the following,
1. Television Shows
Flash Forward as Ellen Fisher
When Husbands Cheat as Sophie
Caracara (The Last Witness) as Christy Dyer
The City (Deep In The City) Angie Hart
An American In Canada (Frostbite) as Mara
The Shields Story (Dolls,Dolls,Dolls,Dolls) as Tracey
Also appeared in the series Straight Up.
She played the mother of Michelle in the US version of Skins.
2. Movies
Talk To Me as Lucille-Ann
Ultimate Deception (Ultimate Betrayel) as Cloe (some sources site Dana Ballard)
The Wandering Soul Murders as Debbie Morin
A Mothers Fight For Justice as Michelle Barker
Killer Instinct: From The Files Of Candace DeLong as Natalie Behrens
Cool Money as Stephanie Comfort
Roxy Hunter movies 1-4 as Roxy's Mom
3. Episodes (please note that these are just the episode NAMES not the show)
Dining Club, & Warts And All as Leah
Second Sight/Chocolate Soldier as Andrea Best
A Friend In Need,Six Degrees Of Duplicity,Reap The Whirlwind,& The Last Good Deal as Rachel Lindsey
Prostitutes For Jesus as Sister Louise
Steph's Life as Stephanie
This Is Wonderland as an extra
Tanya Zane in an episode of Kevin Hill
4. Pilots and Film Appearances
Nothing Too Good For A Cowboy as Muriel
Three To Tango as Second Intern
Girls Who Say Yes as Jenn
5. Stage Appearances
The Gingerbread Lady
A Midsummer Night's Dream
Under Milk Wood
Gallery
Ad blocker interference detected!
Wikia is a free-to-use site that makes money from advertising. We have a modified experience for viewers using ad blockers

Wikia is not accessible if you've made further modifications. Remove the custom ad blocker rule(s) and the page will load as expected.