About Me ♥
Hi my name is Jazmine ♥
I'm 13 years old ♥
I go to mms ♥
My best friends are Monica,Dayna,Elizabeth ♥
I'm a really sweet person to talk to ♥
My favorite colors are purple,pink,black,orange ♥
I have a facebook if you want mw to add you then send me a message in my talk page ♥
I hate people when they talk behind my back ♥
I'm on other wiki's like deadrising,twilight saga,beastly
,jennifer's body,little big planet,step up,and glee. ♥
I hate tomatos it's the worst vetagble♥
I love comic books there bad*** ♥
I play games ♥
My favorite book is Beastly ♥
I'm in 7th grader who's about to be 8th grader ♥
I love making new friends ♥
I still watch kid shows ♥
I have a Twifans account ♥
My name means "God's Gift" ♥
I love Eli Goldsworthy♥
I support for the gays ♥
My bad habbit is bitting my nail ♥
I have a tumblr account ♥
If you want to get to know me better then message me:) ♥
Now get off my page you stalker! ♥
Unless you want to be my friends ♥
Hugs and Kisses ♥
xoxoxo ♥
Love, Jazmine ♥
p.s: I'm On Team Edward ^-^
In The Lalalalala Land.....♫

My Favorite Characters♥
Eli♥/Imogen♥/Fiona♥/Alli♥/Drew♥/Holly J.♥/Adam♥/Jenna♥/K.C♥/Emma♥/Manny♥/Ellie♥/J.T♥/Darcy♥/Liberty♥/Toby♥/Spinner♥/Ashley♥/Riley♥/Zane♥/
Anya♥

My Favorite Couples♥
Emma/Sean♥,Eli/Clare♥,Jay/Manny♥,Ashley/Craig♥,/Holly J./Declan♥,Anya/Sav♥,Alli/Drew♥,Spinner/Emma♥,Paige/Spinner♥,Eli/Imogen♥

My Favorite Episodes ♥
Breakway(2)/Breakway(1)/My Body Is A Cage(1)/My Body Is A Cage(2)/Halo(1)/Still Fighting(1)/
When Love Takes Over/Drop The World(1)/Drop The World(2)/Our Lips Are Sealed(1)/Our Lips Are Sealed(2)/
Degrassi Of The Dead(halloween special)/Curse Of The Degrassi(another halllowen special) ♥

Characters I Hate ♥
✄Clare/Jhonny/Drake/Bianca/Fitz/Peter/Owen/Bobby/Jessica/Dean/Jake

My True Love Eli ♥
Sorry Girls but Eli is taken by me hahaha just kidding :D.
He's anyone but someday he's goona be my husband
and mine only hehe<3. I'm glad that Clare broke up with Eli because he could be mine now hahaha just kidding again. I hope that Eli and Imogen should totally date!
But Eli is always sexy as hell! ♥

I'm Not The Girl You Think I Am ♥
Well I sometimes say I don't care what people say but sometimes
I get scared when I walk the hallways because I'm afairaid that someone is
going to push me or call me a name.
I'm a hipacrit because I say to my friends ignore the
people who call you names
but that's not me at all so I'm just a hipacrit.But I try to be brave
and this year I'll try to make friends as much as I can.
But I love talking to people because when ever I get bored
Well there's some stuff that I'm embarresed about I'm embarresed
how I look because when my makeup starts to go a away I put powder you the make up kind
and I put eye shadow, eye liner , you name it except lip stick I don't wear lip stick yet.
I have a teennick account so tell me if you have so I could follow you or you could follow me.
Well I have one seceret I never told my mom
I never told her that I got in trouble when I in 2 or 3 grade.

My Favorite Actors And Actress ♥
Munro Chambers ♥
Jessica Tyler ♥
Keke Plamer ♥
Aislinn Paul ♥
Melinda Shaklar ♥
Sam Earle ♥
Cristine Proserio ♥
Annie Clark ♥
Robert Pattinson ♥

My Favorite Bands ♥
Alesana
MGMT
The Ready Set
Paramore
Panic! At The Disco
Bullet For My Valentine
Black Viel Brides
Asking Alexandra
Blood On The Dance Floor
Breathe Carolina
ATTACK ATTACK!
-------------------------------------------------------------------------------
My Loves ♥♥♥♥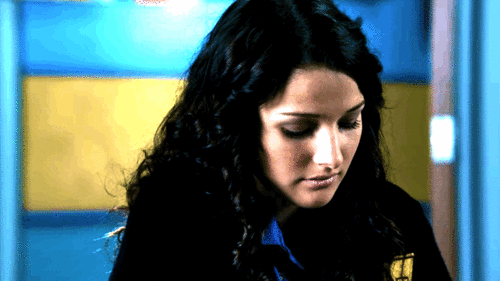 ------------------------------------------------------------------------------------------------------------------------------
My Gallery Of My Favorite Characters ♥