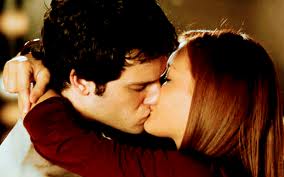 I am a very big fan of Degrassi since April 2011. Marathoned Seasons 1-9 and now struggling to download Season 10 since there is a low seeding rate now onto streaming season 11 now waiting for freaking January for the second half of season 11. I get my Crellie fix from fanfictions (so if you have Crellie Fanfics... please recommend!) and from the hope that someday, the creators will be able to get their heads banged together and create a REUNION SPECIAL where I get to finally see Craig & Ellie together! OKAY? So, that's my Degrassi story... peace!
Eclare is starting to crumble my Crellie space. hahaha. But i'm still solid Crellie (at the moment). If Season 11 Part 2 breaks up CAKE... i might break and put Eclare on top. Sorry Crellie.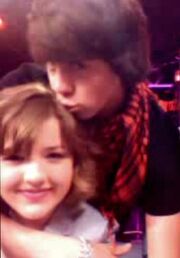 Now, I'm hoping for a
BiancaxClare
Friendship! yipee! hahaha. thanks to a fanfiction (
check it out!
) I would love for bianca and clare to be friends. ;) and besides, their Nowhere to Run scenes are awesome! :))
Degrassi Ultimate Pairings:
Craig & Ellie - reason why I still watch Degrassi even if they are not around anymore LOL.
Eli & Clare - darn. you two will soon move down my crellie OTP level. BAD! hahaha.
Manny & Jay
Anya & Sav
Drew & Bianca
Paige & Alex
Declan & Holly J
Emma & Sean
Darcy & Peter
Degrassi Favorite Friendships:
Craig & Ellie
Ellie & Marco
Eli, Clare & Adam
Manny & Emma
Clare & Bianca (not yet but i hope they'll be friends)
Clare & Alli
Fiona & Eli
Darcy & Manny
Jay & Spinner
Holly J & Jane
Holly J & Fiona
Degrassi Favorite Siblings:
Declan & Fiona
Adam & Drew
Alli & Sav
Darcy & Clare
Angie & Craig
Degrassi Favorite Characters:
Manny
Ellie
Craig
Clare
Eli
JT
Marco
Fiona
Anya
Darcy
Mia
Emma
Sav
Holly J
Adam