Hey, my name is Zack I'm 16, and I love Degrassi. I started watching it in late August of 2010 I think >_< haha, it's hard to remember these things sometimes. :) The community on this wiki is great! I have made some very wonderful friends on this wiki. If you have any questions feel free to go on my Talk Page, and leave me a message, also please make sure to put a Title, and leave your Signature so it doesn't get confusing, and I'll try to respond A.S.A.P. thanks!
~Zack~
---
PhotoBucket - Feel free to steal any gifs, and/or pictures. :P
♥ Favorite ♥ Characters ♥
♥ Adam ♥ Craig ♥ Darcy ♥ Ellie ♥ J.T. ♥ Marco ♥ Peter ♥ Riley ♥ Sav ♥ Sean ♥ Zane ♥ Jay ♥ Spinner ♥ Imogen ♥ Mo ♥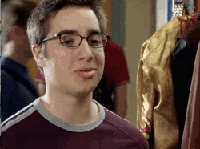 ♥ Couples I Ship ♥
♥ Craig/Manny ♥ Darcy/Spinner ♥ Peter/Darcy ♥ Sean/Ellie ♥ Sean/Emma ♥ J.T./Liberty ♥ Dylan/Marco ♥ Riley/Zane ♥ Jane/Spinner ♥ Craig/Ellie ♥ Bianca/Drew ♥ Adam/Fiona ♥ Sav/Anya ♥ Riley/Peter ♥ Paige/Alex ♥
My Season rankings from best to worst :
Favorite Episodes of Season 11 so far : Spring Fever, LoveGame, Idioteque, Cry Me A River, Dirt Off Your Shoulder, U Don't Know, Lose Yourself, Extraordinary Machine, Take a Bow, and Dead and Gone.
---
NOTE : I'm working on watching all the Degrassi High/Junior High episodes atm.
Epsidoes that I like so far : The Cover-Up, Fight!, Pass Tense, Can't Live With 'Em, Testing One, Two, Three..., Bad Blood, Home Sweet Home, and Showtime.