Hello there. :)
My name is Kris, and I like Degrassi. I cannot say I was a fan from the beginning, but I started watching it last year, and I watched all of it, cause it was that good. >.> I even watched Degrassi Junior High, which was AMAZING. Probs better than TNG. xD I love the 80's far too much.....
So my favourite character is Jake, followed by Wheels, JT, Anya, and Katie. Not sure why, but I like them. xD

My favourite pairings: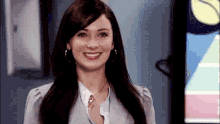 Junior High:
1) Stephanie and Wheels
2) Caitlin and Rick
3) Joey and Caitlin
4) Snake and Melanie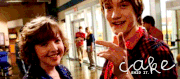 THG:
1) Janny
2) Semma
3) Owayna
4) Eclare and Cake. >.>
5) Jiberty
6) Parcy
7) Spane
8) Crellie
9) Dolly J
10) Krew
11) Dalli/Jalli
12) JTanny xD
People I love:
1) Jake. He is the cutest, most funny guy in the show. He is really laid-back and calm, and just all around amaaaaazing. xD I wish I could meet a guy like him. :)
2) JT. He is so funny and silly. He always made me smile, with his silly antics with Toby, and everything. R.I.P. James.....
3) Wheels. Derek was so sweet and shy, and just so cute. I really wanted him to end up dating Steph again, but she left, and all hope was lost. xD So sad that Neil DIED in real life. My creys.....
4) Katie. I don't know why I like her so much, but she is calm and smart, and awesome. >.>
5) Jenna. Well the first episode of Degrassi I ever watched was about her and how she thought she was fat I think the same thing about myself, so I really bonded with her. Jenna is so nice and sweet, it's sad that she get boys easily so people think she is a slut. Poor Jenna...
6) Clare. I really thing she can be annoying, but I really like her. She's smart and a hopless-romantic!
7) Anya. Something about her was really interesting. Like she is so pretty, but still a nerd. I respect that. xD
8) Joey. Like OMG Joey in Junior High, and Joey in TNG was so different I laughed. He is such a crazy flirt, fun of energy and pizass when he was younger, it was so cute. I just love him. :D
9) Toby. I love nerds. NOUGH SAID. xD