Chidori1,000

Information
Full Name
Michael something-something
Nickname(s)
Syler (by everyone)
Sylur (by Jake and Cam)
Chidori (by everyone who doesn't know me)
Mikey (by family)
Tamaki (by Sage)
Gender
Male
Date of Birth
Mar 31,1994
Eye Color
black
Hair Color
black
Network
Job
Wikian
School(s)
Degrassi Community School
Production
Portrayed By
Chidori1,000
My name is Syler.
Stuff I like☆

T.V.:  Degrassi, Daria, Dance Academy, Avatar, Family Guy, American Horror Story, Regular Show, Misfits, Invader Zim, Heroes, Malcolm in the Middle, South Park, Soul Eater, Classic Spongebob, Fullmetal Alchemist, Higurashi, Skins, Bad Girls Club SLiDE, Victorious, sometimes iCarly, Animaniacs, Drake and Josh, and other stuff

Movies:  Every Quentin Tarantino film, Kick Ass, Ted, The Breakfast Club, The Hangover, Shrek, Scott Pilgrim vs the World, Heathers, Mean Girls, Diary of a Wimpy kid francise, Kung 

Fu Hustle, Kung Fu Panda, Chronicle, 21 Jump Street, and other stuff
Extracurricular:  Drama Club, Anime Club, television internship, Drama technical support.
Elijah Goldsworthy

 - Everythang I have up in life, I owe ta you, Syler. Syler is such a thugged-out dirty playa dat me, along wit nuff muthafuckin other playas, should just call his ass 'Bitches', cuz thatz what tha fuck dat schmoooove muthafucka has, biiiatches. I once saw Syler up in his underwear, n' it chizzled mah game. I wish I had a gangbangin' daddy like Syler n' shit. Right back up in yo muthafuckin ass. Syler paid mah rent over fifty times.


TALK

 -

Well damn.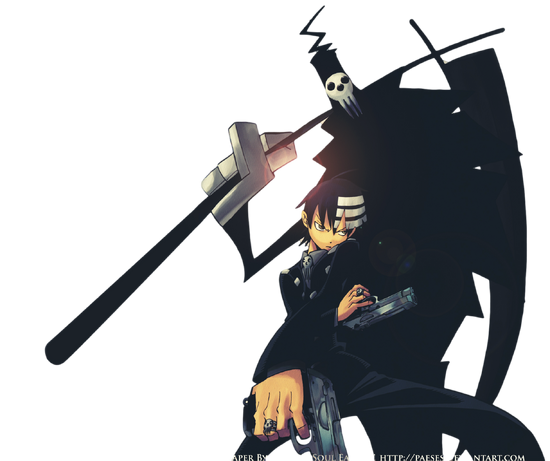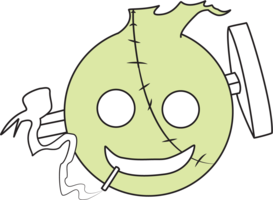 Characters I relate to☆
User:Killzone1028
, and I also will be 100% honest...
Connor Deslauriers- I am socially akward. I discovered I had aspergers when I was 17, but I'm currently losing it. :)
Joey Jeremiah- I can be a slacker at times.
Eli Goldsworthy- One of my weak points is that most of the time I can't just let things go. I also like scheming, and I have OCD (by doing the stupidist things ever).
Marco Del Rossi- I'm gay, but I'm not Riley -.-
Imogen Moreno- I like not being like everybody else, but unlike her I'm not a hipster. Honestly, this might be the character that defines me the most, next to Winston.
K.C. Guthrie- I keyed someone's car before :(
Terri MacGregor- I've always been insecure about my weight and appearence.
Katie Matlin/Mo Mashkour- Like Katie, I hate coming off as weak to anybody, sometimes I even veiw things like it's all a competition. Also, my mom has suffered from diabetes, so has a lot of my family, and in that I'm sorta similar to both Katie and Mo.
Winston Chu- The shy guy that keeps himself invisible, but wants to make himself popular. So me. He I also relate to a lot. The whole awkwardness, the friendly, loyal behavior, and the way he speaks. It's so me!
Ellie Nash- I've harmed myself a few times, but I used Ellie's rubberband trick. It sorta worked for me.
Alexa Pappadopolos-Dexter- I can say some pretty dumb things sometimes.
Maya Matlin- I look young for my age. I both like it and hate it.
Adam Torres- I'm not trans, or witty, but seeing him pretty much cornered by his family while trying to tell his grandma he's a guy in My Body Is A Cage (2) made me feel incredibly close to him.
I Want It That Way (1&2)- It's not a character, but recently I've been on a crash diet and have been thinking of taking uppers. That's WAAAY dangerous, and in this situation, it's pretty coincidental. Also, Tristan's cleans idea isn't recommended, even for just seven days. I got a stomach ache for a week and a migrane from that diet, how does he do it?
Clare Edwards- Seeing her try to have fun by dancing, and making a fool of herself. That's me every day XD
Darcy Edwards- I used to be a Christian, and like her, I left the religion when I was 16. Maybe unlike her, I became a diest at 18. I might convert to Agnostic Athiesm, which would make me similar to Eli.
*The ones I most relate to are bold, if you couldn't tell.

My lovely sigs☆
☆ Chidori  There's a TV in my head

 ☆ Syler No one's cooler than Pepper Ann. 

 ☆ Syler 私は理解していない! 私は理解していません 
Fav Characters☆
11-1
Least Fav Characters
least to worst, 11 being the WORST!
Because these aren't regulars, I'm gonna ad the grunt, the gangster, the murderer, the crazy ex-boyfriend, the rapist who was clearly held back four times, and the abusive and rich boyfriend.
Fav Minis☆
leave me alone i dont knoew you
-  
Walking broomstick