Carlos Maeyes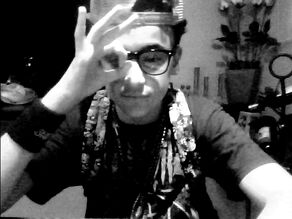 is a mini
Eli Goldsworthy
, at least, in the heart. Confused, angry and sad, has one style. I'm atheist... and I really don't like
Luke
and
Becky
type christians. I like the ones like
Clare Edwards
, where you can't even tell what they are. I'm an absolute fan of Degrassi, maybe obsessed. I love most of the old characters. The badasses (
Sean
and
Jay
), the cute girls (
Manny
,
Emma
,
Liberty
(End of her timeline of course), the rapper shot near the crapper :P (
Jimmy Brooks
), the psychopaths (
Rick Murray
and
Albert Manning
), etc. So um, hit me up. I have a facebook, a Tumblr and a few other things. Just ask, I don't bite... well... most of the time.
Trivia