hi i'm macy <userinterview /> &nbsp Favorite movies- Titanic, Grease, Avatar, The Hangover, Get Him To The Greek, The Lovely Bones, Just Go With It, The House Bunny, The Notebook. Cannot wait 4 hangover 2!!
Favorite TV shows- Degrassi, Jersey Shore, Glee, The Secret Life Of The American Teenager, Pretty Little Liars, American Idol. Can someone please tell me why pia got voted off?
My favorite characters are a three way tie between Anya, Fiona, And Holly J. I hate eli with a passion he is very creepy. But he still is hot, which explains my username.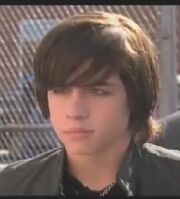 My favorite pages
Anya MacPherson
Fiona Coyne
Holly J. Sinclair
Check out this girl!!!http://www.youtube.com/user/MichellePhan