I'm Jane, the biggest, nerdiest Fimogen fan.
I'm barely on the wiki anymore for various reasons, but just in case anyone stops by, my favorite Degrassi couples are:
Fiona/Imogen, Becky/Adam, Drew/Bianca (but tbh they are slowly losing my interest), KC/Jenna, Craig/Ellie, Sean/Ellie, Spinner/Darcy, Spinner/Emma, and many more!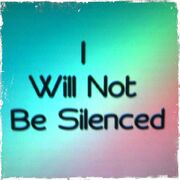 Favorite Characters:
Paige, Fiona, Imogen, Holly J., etc.
Least Favorite Couples:
Eli/Clare (Go ahead, hate me. I just don't get the big fat stanky deal about them.), Clare/Jake, Manny/Craig, Jane/Declan, Anya/Sav, Imogen/Eli, Paige/Alex (One of the few Fimogen shippers who doesn't ship Palex), and others.
Least Favorite Characters:
Manny, Alli, Leia, Danny, Derek, Peter, Katie.
Love - Hate characters (Sometimes I love them, sometimes I hate them):
Becky, Dallas, Ashley, Marisol
Couples I used to ship but don't anymore:
Fiona/Holly J., Peter/Darcy.
I'm a super nice person, but I have my moments. I also love Spongebob, That's So Raven reruns, and Everybody Hates Chris. I used to watch One Life to Live. I hate Adventure Time.
My favorite pages
Fimogen
Fimogen
Fimogen
And I like Jiberty too <3