About Me
Heeellooo! You are in the presence of a Beatles fan's user page haha. My name is Veronica. I got really hooked onto Degrassi in
Season 8
, but the first episode I saw was
Season 6
's
Eyes Without a Face (2)
. My favorite group of pals are what I call "The Three Amigos" which involves Adam Torres, Clare Edwards, and Eli Goldsworthy. They remind me of me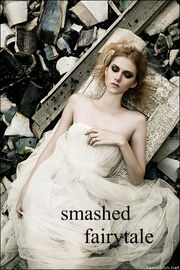 and my old group of pals.Me being a combo of Clare and Eli; My buddies being Adam. You can call me a nerd? I study in my free time, well read but if I finished a book then I study.
I'd like to think of myself as nice, but I am short tempered. Instead of venting my anger out by self-harm, I write it in my journal from now onwards. That way, I don't need to see a therapist. I don't like the idea of confiding about my thoughts and personal life to someone, especially if they're a stranger. I hate therapy, period. When it comes to bullies, I ignore them as much as possible. Nonetheless, I hate drama. Although my outer appearance gives off the vibe of a carefree person, I am actually not. I get really frustrated if I get a bad grade. Bad as in meaning anything below an A. I'm a perfectionist. I know it. I'm proud of it. Cause that means I do the best of my ability. You can call it a bad habbit. Whatever. Although my parents are not sure how they share the same genes as I, at least I do. Anger issues come from my dad;Being a perfectionist comes from my mom. Unlike my self-absorbed parents, I don't care what people think.
I do believe in fairytales and soulmates, which is why I strongly support the quote "We were given two hands to hold, two legs to walk, two eyes to see, and two ears to listen, but why only one heart? Because the other was given to someone else...for us to find." Under any circumstances, do believe every fairytale will result in success.
Degrassi Favorites
Clare Edwards // Sav Bhandari // Holly J. Sinclair // Sean Cameron // Ellie Nash // Adam Torres
Darcy Edwards // Eli Goldsworthy // Jane Vaughn // Mark Fitzgerald
I have many favorites, but these guys are on the top(:
Clare Edwards - I love the whole classic storyline of changing on the outside not the inside. I admire how she's really modest and how she completely changed on the outside, yet she's still the same devout Christian like she was as a "niner" on the inside.
Sav Bhandari - In earlier seasons, he wasn't all that important to me. Right now, however, he has completely changed and I love the new him! He's taking more risks to an exception. There's just something about him I find adorable.
Holly J. Sinclair - Holly is- "It's Holly "freaking" J!" My apologies, Holly J. Nevertheless, I like the new Holly J. She's not too bitchy, and she doesn't gossip or start rumors like Chantay. I find her and Sav awkwardly adorable.
Sean Cameron - Okay, how do you not love this guy? I think him and Emma should've gotten together. They'd be a much better couple. Besides, Emma and Spinner (Spemma) is just was too random. Him and Ellie were also a fantastic couple.
Ellie Nash - I liked her in earlier seasons, when she was known as "goth girl". I can relate myself to her liked her style in Season 4. I wish she didn't have to change into a girly girl. I was fine with her as more of a "goth" and I'm fine with her being in the middle, but not a girly girl. I don't think it suited her well.
Adam Torres - Adam, Adam, Adam. I adore Adam and wish he was my friend and even a brother! I don't care if he's transgender or not, I think know Adam is a cutie. Any girl would be lucky to date him...and if only I were lucky.
Darcy Edwards - From innocent, to trash, then pure, and once again trash, this chick has been through a lot! Including the rape, suicide attempt, racy photos, and an online predator. But in the end, she stand out in gold has the devout Christian she use to be. I wish she would come back from Kenya. I miss her as a regular and would like her to be in a relationship with Peter, once again. They were so cute together.
Eli Goldsworthy - Yeah yeah, I know what you guys are thinking right now. I'm one of them, the crazy fan who will do anything to become Mrs. Goldsworthy or Mrs. Chambers. No, I'm not one of them. In fact, I never was. I like his personality and he's really as in meaning REALLY resembles the me (read the article above). I think him and Clare would make one of the cutest couples, right next to Sav and Holly J.

Jane Vaughn - I like her personality. I love how she's a tomboy and doesn't care what people think. Come to think of it, I've never really liked her as much until I saw a rerun of Fight the Power. She owned Derek and Bruce, two sexist. Guys need to learn the concept that some things more masculine can be done by girl and sometimes even better.
Mark Fitzgerald - Fitz? Fitz? Why Fitz? He's nothing but a school bully! He hurt Adam and Eli, two of your top favorite characters as listed on this article not to mention causing a school lockdown! Are you insane? Have you gone mad? <- Well, call me crazy. That's right, I actually like Fitz. I strongly discourage him bullying and it would go against the old me making me seem like a hyprocrite (read article above). Yet for some strange reason he's alluring to me. Not by looks, just alluring. Mysterious, might be a better word? I don't know, but there you have it. I just simply can't hate on him, y' know?
Quality of the Wiki(:
episode formats, summaries, overviews, infoboxes
top ten lists galleries, slideshows, links
organized catagories
character infoboxes
redirects
individuality of Degrassi wiki(: