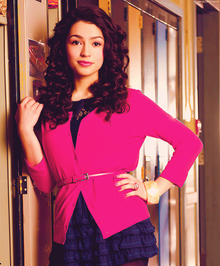 Hi, I'm Gianluca.. I'm 17 years old and I live in Belgium... If you got any question, just ask them, I won't bite... Add me on Facebook or follow me on Tumblr.
Favorite Degrassi episode: In the cold, cold night
Favorite Degrassi couple in the show now: Maybell
Favrorite Degrassi couple ever: Ziley
Favorite Degrassi characters: Tori Santamaria, Holly J.
My favorite pages
Add links to your favorite pages on the wiki here!
Favorite page #2
Favorite page #3