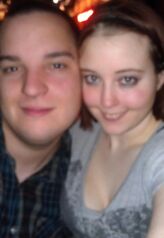 Name is Jen.
Full Time Mommy to Paige.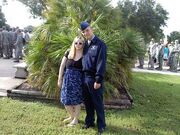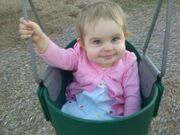 Wife to Henry.
Big Degrassi fan [duh]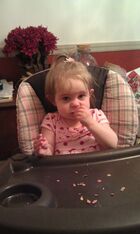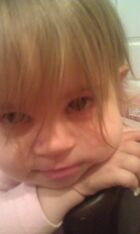 Did I mention my daughter is the cutest thing EVER?
<3 HER
Characters I Don't Like
[Cause that's easier to list]

[X] Clare [X] Ashley [X] Jane [X] Bruce [X] Ellie [X] Chantay [X] Mia [X] Zane [X] Damien [X] Leia [X] Kelly [X]
Favorite Couples
Anya and Owen - When Anya was with Sav she was clingy and a follower. Owen really brought her into her own. I really hope we see her teaching him how to deal with his homophobia. They could really bring out the best in each other.
♥
Sean and Emma - Nothing could keep them apart for long and I really wish they
would have been endgame. The good girl/bad boy thing is a classic love story and it just works.
♥
Holly J. and Declan - Aside from their amazing chemistry, they were really in love. I don't think they would have broken up if he'd stayed on the show. There's still hope for them with the season finale.
♥
Spinner and Paige - They were always there for each other. If Paige had gotten proper counseling after her rape she would have been better equipped to be with Spinner. He was too closely associated with the time period of her rape. After she had sometime away from him they were drawn back to each other a few times.
♥

Craig and Manny - I love couples that go against the grain and they always did. They made you think he was gonna pick Emma at the dance. He picked Manny until Ashley gave him that guitar. Ellie was so in love with him and it seemed he liked her but he picked Manny. I like her with Jay but they should have been endgame.

♥

K.C. and Jenna - They've liked each other since they met. He dumped Clare for her. They obviously love each other they just need time apart. And Jenna needs Mirena (lol).

♥

Drew and Bianca - Drew tries to be the good boy but it's obvious he wants a bad girl. He's obviously got raging hormones and I don't see Katie making him happy right now.

♥

J.T. and Liberty - They were super adorable together and I'm just a sucker for seeing the girl get the guy.

♥

Darcy and Peter - I'd rather have seen him with Riley but Darcy was good for him. He was also really good to her. It kinda made me mad the was she cried for him to stay at Degrassi and she up and left. Darn you CW!

♥

Worst Couples

Eli and Clare - There's not too many couples I disagree with on this show but there is NO WAY they would ever happen in real life! She's too goody goody. Plus he's unstable and she does nothing but play with his feelings. I really hate her character she's super selfish and only thinks about herself. She needs to stay single for real. And my biggest problem with them is they don't have an ounce of chemistry! They are by far the worst!

[X]

Riley and Zane - I felt terrible for Riley. Zane constantly pushed Riley into stuff he wasn't ready for. I was so happy when Riley chose his family over Zane because that's how it should be! I don't mind them together but Zane needs to learn some respect. P.S. Why was he a main character but Dylan never was? That makes no sense to me!

[X]

Spinner and Emma - I LOVE them together but I HATE the way they got together. They didn't need to get married that quick. And it really sucks that we don't get to see them interact as a couple. I hope we get some kinda movie to catch up on them!

[X]