About me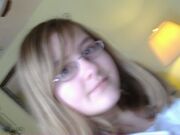 I'm a huge Eli fan.Yes I do like all kinds of music except r&b and rap. Suprisingly my favorite show is Degrassi. I do have a favorite state (South Carolina) I go there every summer.
Fave Show: Degrassi
Fave Degrassi Character: Eli!!

Fave Degrassi Couple: Eli and Clare
Fave State: South Carolina
Fave Book or Series: Angus, Thongs, and Full Frontal Snogging
Fave Food: Anything thats delicious
Fave Color(s): Orange, Yellow, Black, Purple, and Green
Fave Word (s): Guppacho Membrano Peekaboo Pie Bam Boom Burn Chickaboom
Fave Tree: Palmetto Tree

Fave Pet: Anything nice and furry
Fave Song: Heart Beat- Stereo Skyline or anything like them (Hey Monday,All Time Low, Christofer Drew, Miranda Cosgrove, etc.)
Fave HairStyle: High Ponytail or Curls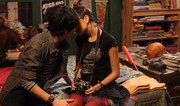 __♥__♥__♥ __put this ♥___♥_♥___♥ heart _♥___♥___♥_ on your __♥_____♥__ page if ___♥___♥___ you love ____♥_♥____ Munro _____♥_____Chambers ♥I♥MunroEliGoldsworthy♥ ♥♥~Degrassi~Season10♥♥ ♥♥♥Team KC Or Team Eli?♥♥♥ ♥♥♥♥1000% Team Eli!!!!!♥♥♥♥
My Favorite Pictures Of Eli
I had to show my fave pictures of Eli =)TO DARN CUTE. I have a photo that makes me BAD FITZ NASTY FITZ *SPANK SPANK*

Because I hate him so much but it shows that Eli is a tough guy I love it so much. You are probably like what how could she like that photo? Well I don't know I just seem to do and I would anyday ride in the front of Morty with Eli.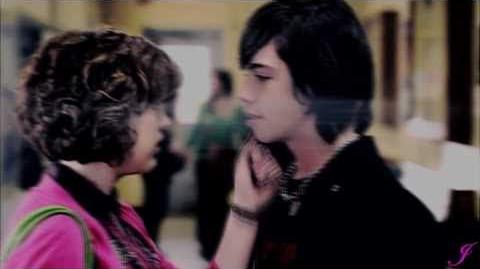 If I ever did I think I would melt TO DEATH. Ugh..........
Im going to list my fave sayings about him.
MAAF (mine always and forever)
That is one smexy belt he always wears
Can that smile get anymore perfect
I think I'll stop there because I'm saying Sentences.

But that smile will NEVER get anymore perfect. F you Christofer Drew. Haha that rhymes!!!! Ugh..... I need him in my life FA
&nbsp AILH (Forever and always I love him). I write to much...