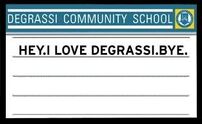 Hey Everybody My name is Patricia Bera And I'm A biggest Fan of the Tv show Degrassi .
- I hope your enjoy my profile.
My Favorite Character boys ; Drew And Dave <3
My favorite Character Girls ;Holly J , Alie ,Marisol
I got to say that i love Bianca too, even if she's a completly Bitch. And I Miss J.T York a lot he was awsome.
If you want to talk about degrassi with me just let me know =) !
- Alii Boyfriend And Drew Girlfriend.
Awnn - They Were So freakin cute together . i want them to come back
I hate Bianca for running their couple.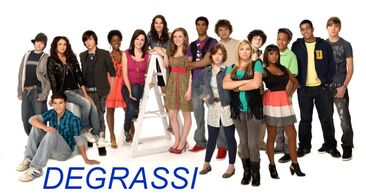 New Season ( the Best)
More Drama
More Hotties'
More culture
'- Favorite: Manny , JT  Paidge & Sean Spinner.'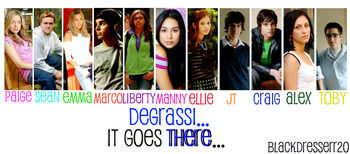 Old degrassi
Miss J.T York
Love Jimmy ( Draaake <3 )
Lovee seaaan ( Freaaakin sexxy)
- Dont you think ?-
Whaterver it takes , i know i can make it through .. if i hold out , if i do , i know i can make it through. Be the best , the best that i can be. Hear what i say to you .. Whatever it takes i can '

see yeah , i know i can make it , i know i can make it through .
Miss25patte 08:46, November 11, 2011 (UTC) Patricia BeraMiss25patte 08:46, November 11, 2011 (UTC)