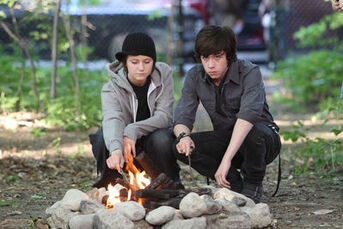 About me
You May Call Me Missy
I've always heard about Degrassi since my best friend was really into it in middle school however I didn't start watching it until the 8th season came out and I've been hooked since! I absolutely adore this series and find myself being able to really relate to the characters because it's one of the very few series out there in the world of tv that actually deals with real life issues in a concrete way instead of sugar coating the hard core and brutally honest details like a lot of shows do.
My absolute favorite character is Clare, mostly because I can relate to her the most out of all the characters, I have an older sister too, who is out-going and pretty and I've always felt a little overshadowed by her, Eli is my second favorite and I know he's a new character but he is just so damn funny and sarcastic which are two of my favorite qualities in a person, and lastly my third favorite is Sav, I have a friend whose parents are just as strict and stern as they are so I see my friend in him a lot plus he's cute.
On any given day you can find me on my lap top, when I'm not on it I'm usually with friends or out at stores buying crap I don't need, I think I might be a shopoholic which is something I'd like to see on Degrassi cause I think it'd be cool. Also I LOVE doing my nails, no I don't mean getting manicures, I do my nails myself.
I consider myself a pretty mellow person most of the time but sometimes I'm a bit too blunt, however with people I'm still getting to know I tend to be a little shyer. I love drawing to pass the time and writing is a big hobby of mine, I have folders upon folders of unfinished and finished stories in my computer. I'm an intuitive person and I've been told I'm very empathetic, I almost always know what to say and/or do in most given situations, so when panic strikes I'm usually the calm one.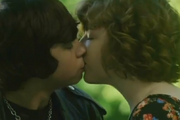 So thats about it, expect me to be visiting this site a lot and hope you all have a nice day/night!
My favorite pages