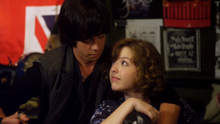 Holaaa. I'm chelsea, and i'm obvs a degrassi-addict.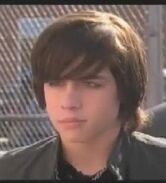 As you can see from my username, I am a commited Munro Chambers lover, but not a creepy one. haha. HOLLY J IS A BAD ASS AND I LOVE HER.
..favorite old characters..
[[in order]]
Manny, Emma, Craig, JT, Marco, Spinner, Jimmy, Darcy, Paige, Ellie, Sean, Jay, Toby.
..favorite new characters..
[[in order]]
Eli, Holly J, Adam, Fiona, Alli, Clare,Declan, Anya, Sav, Wesley
\\HALL OF SHAME//-
[[random order]]
Ashley, Alex, Liberty, Derek, KC, Jenna, Dave, Leia, Chantay, Drew, Bianca, Riley, Johnny, Jane, Connor
My favorite pages
Add links to your favorite pages on the wiki here!
Favorite page #2
Favorite page #3