Hey I'm Cesilia but you can call me Cece. I am Mexican. My favorite cartoon is Sailor Moon, Hey Arnold, Rugrats, and catdog.
My top 2 Degrassi couples of this year
1. Maya and Campbell Maybell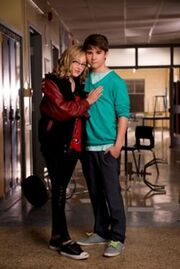 2. Jake and Katie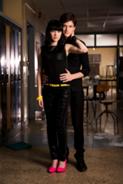 Jatie
My favorite couple from the past.
Manny and Jay, Sean and Emma, Emma and Spinner, Peter and Darcy, Darcy and Spinner, Hazel and Jimmy, Jt and Liberty,Craig and Ashley,Elli and Sean, Piage and Alex,
Couple I ship but don't obesses over.
Becky and Adam
Fiona and Imogen
Favorite Couples that isn't Degrassi.
Jackie and Hyde (That 70 show, Sam and Freddie (icarly), Maya and Emily (PLL), Emily and Paige (PLL),Patricia and Eddie (HOA), Darrien and Serena (Sailor Moon),Trent and Gwen (TDI), Alejandro and Heather (TDI), Mako and Korra (Legend of Korra) 
My favorite characters.
Campbell, Maya, Eli, Clare, Sean, Emma, Manny, Jay, Spinner, Peter, Darcy, Jake, Katie,Tori, Tristan,Holly J, Sav, Anaya, Fiona, Imogen, Dallas, Alli, Dave, Mo, Marisol, Jt, Liberty, Toby, Jimmy, Adam, Bianca,
Character I could relate to.
Campbell- I'm shy, gentle,socially awkward and nice. I also have lack of confidents. Like Cam I know how it feels to be an outsider. I been what he's been throught in Say It ain't So and Rusty Cages. When it comes to girl Cam has no clue what to say or do. When it comes to guys that I like it's the same.
Maya- I have low self esteem. I feel like a second choice. I am self conscious about my body. When some dies I act an denail.
Clare- Even if I'm catholic land she is a christan but like her I respect  LGBT and I support them 100%. I have a  friend who is trans. I could overreact at times. I also get myself into trouble and keep things to myself.
Eli- Like him I love theatre and creative writing. I want to become a director. I could be unpredictable at times. I have my friends back and I don't let them down. I also have a friend and cousin who are trans. I want to stop homophobia and show people their is nothing wrong with being trans or liking the same sex.
Ellie- I'm a cutter. I have an alcohlic dad or use too. I feel like no one understands me at times. In the beginning she was a loner and so am I. I dress kinda dark.
Terri- I have trouble with my body images. I think I'm ugly. I'm sweer and nice to other people.