Situationman

Information
Full Name
Chris
Nickname(s)
S-man
Gender
Male
Date of Birth
November 11, 1997
Eye Color
Brown
Hair Color
Dark Brown
Network
Job
Student, Wikian
School(s)
Degrassi Community School
Production
First Episode
December 30, 2011
Portrayed By
Situationman
Hi I'm Chris I'm 16 years old I'm big time fan of Degrassi!
I am the kind of guy who can persuasde people to become good poeple. I have an older brother, an older sister, and a twin sister. People always say she and I look alike but she's prettier than I am (No Insecurities). She always has back and I always have hers, especially because we've though school BS together. Anyways, I enjoy skating, acting, and sports. I also like partying though I don't smoke or drink. I wanna actually remeber those nights before. I love making friends and new loves. Overall, I'm a nice guy.
Favorite shows:Degrassi, Victorious, iCarly, Everybody Hates Chris, Family Guy, Spongebob, Avatar, Awkward, Secret Life, Ridiculousness Boardwalk Empire, X-Factor, American Idol.
Favorite Movies: The Hangover 1 & 2, Juno, Knocked Up, Bring it on movies, X-men movies, spiderman movies, Batman movies, Marvel and DC movies. Scott Pilgram vs The World,  Sex & The City,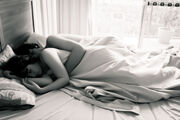 Favorite Music: Rock, Clean Rap, Pop, Jazz, Hip-Hop
Hate: Bullies, idiotic politics, Trolls, Haters, Racism, being judged, being accused of BS.
Favorite Characters: Fiona, Imogen, Bianca, JT, Sav, Jenna, Marisol, KC, Holly J, Spinner, Adam, Clare, Tristan, Fitz, Wesley, Drew, Mike, Campbell and Becky.
Least Faves: Luke, Derek, Chantay, Owen, Tori, Bruce, Jake, Mo, and Damian.
Favorite Couples: Peter/Darcy, J.T/Liberty, KC/Jenna, Spinner/Paige, Fiona/Imogen, Eli/Clare, Jake/Katie, Alli/Dave, Drew/Bianca, Sav/Anya, Declan/Holly J, Anya/Owen, Sean/Emma, Craig/Ashley, Jimmy/Hazel, Mo/Marisol, Zig/Maya, Tristan/Fab
Least Favorite Couples: Jake/Clare, Katie/Drew, Peter/Emma, Mia/Peter, Alli/Drew, Johnny/Alli, Declan/Jane, Spinner/Manny, KC/Marisol, Holly J./Blue, Adam/Becky, Zig/Tori, Clare/K.C.
Crackships: Mike/Marisol, Marisol/Dave, Katie/Conner, Drew/Clare, Jake/Bianca, Bianca/K.C., Eli/Bianca, Wesley/Sadie, Liam/Clare, Becky/K.C., Luke/Alli, Fiona/Holly J, Imogen/Zig, Maya/K.C., K.C./Katie, Cam/Jenna.
RIP Adam, Cam and JT