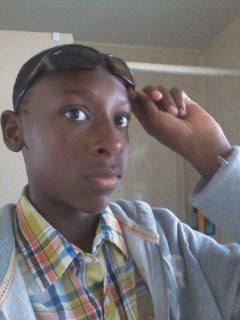 Hi I'm Chris I'm 15 years old I'm big time fan of Degrassi!
I am the kind of guy who can persuasde people to become good poeple. I have an older brother, an older sister, and a twin sister. People always say she and I look alike but she's prettier than I am (No Insecurities). She always has back and I always have hers, especially because we've though school BS together. Anyways, I enjoy skating, acting, and sports. I also like partying though I don't smoke or drink. I wanna actually remeber those nights before. I love making friends and new loves. Overall, I'm a nice guy.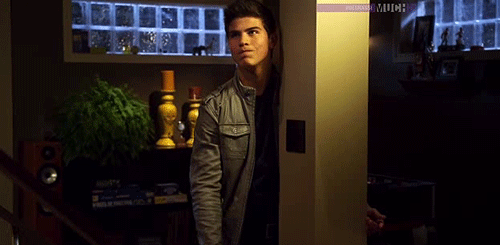 There are time when I'll turn into this guy ->
But overall, I nice.
;-)
Favorite shows:Degrassi, Victorious, iCarly, Everybody Hates Chris, Family Guy, Spongebob, Avatar, Awkward, Beyond Scared Straight, Ridiculousness Boardwalk Empire, X-Factor, American Idol.
Favorite Movies: The Hangover 1 & 2, Juno, Knocked Up, Madagascar, Over the hedge, Boyz In Da Hood, Bring it on movies, X-men movies, spiderman movies, Batman movies, Marvel and DC movies. Scott Pilgram vs The World,  Sex & The City,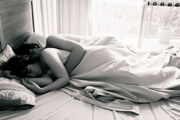 Favorite Music: Rock, Rap, Pop, Jazz, Hip-Hop
Favorite Musicians: Beyonce, Jay, -Z, Amy Winehouse, Cold Play, Rihanna, The Beatles, The Killers, Black Eyed Peas, Michael Jackson, Whitney Houston, Christina Aguilera, The Fray, Kelly Clarkson, Neon Trees, Demi Lovato, Taylor Swift, Justin Bieber, Usher, Alex Claire, Phillip Phillips, Neon Hitch, Katy Perry, Justin, Timberlake, Timberland, Lady Gaga, Nickleback, Maroon 5, Jackson 5,
Favorite Food: Pizza, Smoothies, Fries, Mac & Cheese, Hot Dogs, Fruits & Veggies, Chicken, Steak, Turkey Cake, Pie, Burgers.
Favorite Animals: Dogs, Cats, Fish, Lizards
Hate: Bullies, idiotic politics, Trolls, Haters, Racism, being judged, being accused of BS.
My Favorite Degrassi Characters: Darcy, Fiona, Eli, Imogen, Peter, Bianca, JT, Sav, Jenna, Alli, Marisol, KC, Holly J, Spinner, Adam, Clare, Tristan, Emma, Maya, Fitz, Wesley, Drew, Mike, Campbell and Becky.
Least Faves: Luke, Derek, Chantay, Owen, Tori, Bruce, Jake, Mo, and Damien.
Favorite Couples: Peter/Darcy, J.T/Liberty, KC/Jenna, Spinner/Paige, Fiona/Imogen, Eli/Clare, Jake/Katie, Alli/Dave, Drew/Bianca, Sav/Anya, Declan/Holly J, Anya/Owen, Sean/Emma, Craig/Ashley, Jimmy/Hazel, Mo/Marisol, Zig/Maya, Tristan/Fab
Least Favorite Couples: Jake/Clare, Katie/Drew, Peter/Emma, Mia/Peter, Alli/Drew, Johnny/Alli, Declan/Jane, Spinner/Manny, KC/Marisol, Holly J./Blue, Adam/Becky, Zig/Tori, Clare/K.C.
Crackships: Mike/Marisol, Marisol/Dave, Katie/Conner, Drew/Clare, Jake/Bianca, Bianca/K.C., Eli/Bianca, Wesley/Sadie, Liam/Clare, Becky/K.C., Luke/Alli, Fiona/Holly J, Imogen/Zig, Maya/K.C., K.C./Katie, Cam/Jenna.