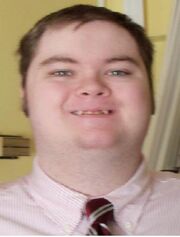 Hello, I'm Spencer. I'm a big Degrassi fan. I've watched the show since 2005. My favorite actress (who I like to meet in person one day) who used to be on the show is Miriam McDonald.
My favorite TV shows besides Degrassi' are Sanford & Son, The Bold Ones, Are You Being Served?, Monty Python's Flying Circus, Marcus Welby, M.D., That's My Mama!, Amen, 30 Rock, Memphis Beat, Late Night with Jimmy Fallon, Dancing with The Stars, The Dick Cavett Show, Dark Shadows, Soul Train, The Vampire Diaries, 'etc.
My favorite music artist/music groups are The Beatles, The Mamas and The Papas, The Monkees, The Rolling Stones, Elvis Presley, Curtis Mayfield, Jackson Five, Issac Hayes, Peter & Gordon, Chad & Jeremy, Petula Clark, Jefferson Airplane, Cream, Tommy James & The Shondells, Neil Diamond, Aretha Franklin, Katy Perry, Maroon 5, Justin Bieber, Gladys Knight and The Pips, Marvin Gaye, Diana Ross and The Surpemes, Smokey Robinson and The Miracles, Johnny Rivers, The Lovin' Spoonful, Eric Clapton, Iron Butterfly, Three Dog Night, Sly & The Family Stone, Janis Joplin, Jimi Hendrix, The Who, Three Degrees, B.B. King, Smashmouth, The Verve, Al Green, Bee Gees, etc.
I can play the guitar real good.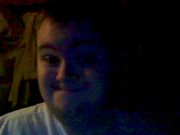 My favorite pages