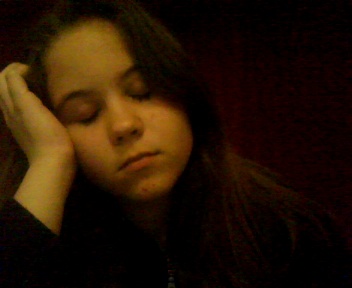 I'm Lux, a fourteen-year-old female from the U.S. I've only been a fan of Degrassi since Season 10, and most of what I do here will likely be physical things, like grammar, spelling, linking, revision, and what not. My favorite characters in Degrassi right now are Jake, Zig, Clare, Eli, and Fiona, but past faves are are Peter, Sav, and J.T.
I Just Don't Know What To Do With Myself~
My favorite movies are Orphan, Nowhere Boy, 10 Things I Hate About You, and A Clockwork Orange.
Favorite books include Ender's Game, Harry Potter, The Hunger Games, Divergent, and the Mortal Instruments/The Infernal Devices.
I'm a dumb lesbo.
My favorite artists are The Beatles, Nirvana, t.A.T.u., One Direction, The Smiths, The Beatles, Big Time Rush, and Foster the People, among others. Mostly The Beatles.
I like my cat more than I like people.
I also like Paul McCartney and I have ADHD.
This is spiraling out of relevancy. Anyway, bye, and have a nice time.