LADEHS AND GENTLEMEN
SLUTS AND HOARS.
WELCOME TO THE BLOG OF THE CHYLER WEDDING.
LE MAID OF HONOR:
SARUH
BRIDESMAIDS:
AMANDUH
LILEH
LINDSEH
BEST MANS:
TROT(IF NAWT HERE DEN ZACK)
DAVE
RYNEN
YEH. SO CUM TO LE WEDDING.
THE PROCEEDINGS WILL BEGIN AT 11 EASTERN TIME TONIGHT!
MAKE SURE YOU'RE THERE FOR THE SEXEHIST WEDDING OF THEM ALL
OH
AND I FORGOT TO MENTION
THE SATELLITE IS GONNA CRASH IT
LITERALLY!!!! xD
MAKE SURE YOU CUM!!
BAI HOARSSS!!!
OH BY THE WAY IT WILL BE HELD AT THE CHYLER CHAT OKEH?
MEH BOQUET:
LE CAKE:
LE BRIDESMAID DRESS:
LE FLOWER GURL DRESS:
LE FLOWER DUDE TUX: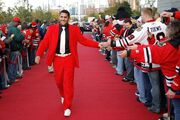 LE BEST MANS TUX:
LE RING THAT CHEY PICKED OUT FOR TYLUR:
LE TYLURS TUX:
AND LASTLY...CHET'S DRESS~