Hi, welcome to Degrassi Wiki! Thanks for your edit to the Talk:Sean Cameron page.
Please leave a message on my talk page if I can help with anything! -- ~holiday (Talk) 04:55, June 15, 2011
You sound just like me. (except my parents know, but they aren't that happy about it.)
I'm so glad that Marco is your favorite too. He is super amaing :) - Marco_Del_Stud
ok, you're probably going to think I've turned into Imogen but I just wanted to say hi, how are you? -ridiculous I know :) Degrassi90210

Hi Passion -again (sorry if I'm bothering you)
I understand you hate trolls, I do too. So instead of making angry replies, may I suggest you talk to an Admin, like Loveya or Degrassi Fan? No offense but angry replies don't help anything, they just make matters worse, trust me - I speak from experience. Degrassi90210 01:05, September 9, 2011 (UTC)
I'm glad you understand, I hope you don't mind another question, what would you do if someone in real life starts dissing Adamo Ruggeiro? Degrassi90210 01:28, September 9, 2011 (UTC)
I totally agree it's like judging a book by its cover. People say that a person is an idiot by just looking at their appearence. But, how do they know that person's an idiot? What is wrong with the people of the world? Degrassi90210 18:40, September 9, 2011 (UTC)
According to this Adamo is going to Canada's Wonderland on the 25th. I am thinking of going there on the same day, I haven't decided yet! If I do, you want me to say hi to him for you? Since I know how much you love him. Degrassi90210 00:18, September 16, 2011 (UTC)
OK but Canada's wonderland is HUGE and not to mention it might rain that day, the weather is getting colder and all that other stuff, plus he's busy with TNS stuff, so... don't get your hopes up, don't get over excited and I'm really sorry for saying this and for not mentioning it earlier, if you get upset after reading this, I can understand. And how come there's no link thingy after you sign your username on my talk page?
ps. If I ever get a pic of me and him I don't think I'll put it on the wiki site because, well... do Eyes Without A Face mean anything to you lol?
Degrassi90210 00:42, September 16, 2011 (UTC)
According to some sources, Make The Yuletide Gay is coming out in 2012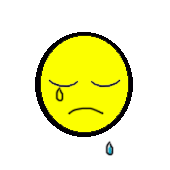 If that ruined you're christmas, I'm sorry. If you want I'll let you drop by my talk page and you can ruin my birthday, because I don't celebrate christmas. User:Degrassi90210 00:50, December 25, 2011 (UTC)
Haha Thanks for the link for the 1st one, I think I'll watch it tomorrow or something, I'm already watching Home Alone atm, hehe <3 I hope you'll enjoy your christmas :) Degrassi90210 01:07, December 25, 2011 (UTC)
Hello there
Edit
I saw your comments on a lot of pages, and well, you sound like a sweetheart!! I hope you keep spreading the love!! A Nice Person 02:52, October 31, 2011 (UTC)
Whoops! I said the first? I meant the second one sorry, I know it's too late to say this lol.
Well, anyways.
Degrassi90210 00:18, December 26, 2011 (UTC)
Happy Birthday
Edit
Lol I couldn't help but notice your birthday on your profile!
Happy Birthday ;)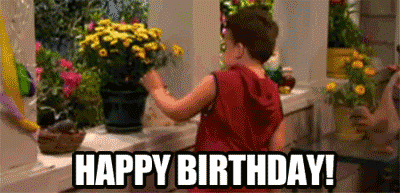 Degrassi90210 19:53, March 11, 2012
(UTC)
Haha thanks for the birthday wish. Degrassi90210 21:58, March 25, 2012 (UTC)
Signature
Edit
If you don't like how your signature signs your name when you leave a message, then you can go to "my preferences" and change your signature from there. If you're unsure, then user: Axel Valentine will help you. Degrassi90210 02:53, March 27, 2012 (UTC)
Hey you seem like areally good writer i have a qustion ill send you the season two and one summries when i get done with them season three has 36 episodes and ill give u all th info.HayleeMonroe 22:45, April 9, 2012 (UTC)HayleeMonroe
Haha that's great! 90210's a great show, I just hope Dixon doesn't die...
Things are pretty great, I love my job, lol
Call me a weirdo, but I have been bringing reading back into my life. :)
Until they show a new season of 90210 I've been obsessed with watching How I Met Your Mother, I dunno if you watch it, but if you don't, you should, it's funny. :P
How are things going with you? 90210Degrassi 02:35, May 30, 2012 (UTC)
Aww.... he's cheating on you :( I'm sorry
And you're a sophmore yay!!

I know it is sad, people are leaving. But eventually we all have to leave this site.  :)
Hmm, I don't think you're crazy for getting your drivers permit at the age of 16, you can get it whenever age you choose, you don't have to get it now. Heck I'm 19 and I'm not in driver's ed, mainly because my family doesn't have a car. I know you're probably thinking that it's weird, that my family doesn't have a car, but when you live in a big city, with affordable and a convenient transportation, then a car isn't necessary. And I'm pretty sure a lot of people feel intimidated when they start driving for the first time too.  :)
I hope we could chat sometime.  :) 90210Degrassi 22:34, May 30, 2012 (UTC)
Hey you told me what was my favorite season of Sailor Moon for me it has to be season 2 and season 1 beacuse they were funny.