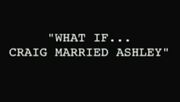 What if Craig Married Ashley
is a
Degrassi Mini
that aired in
Season 8
of
Degrassi: The Next Generation
. This mini focuses on the
Craig-Ashley Relationship
in an alternate universe.
Cast
Plot
Craig and Ashley are performing their old song "My Window" at a gig at Degrassi Community School. The two talk to the audience, saying they have been dying to play at the school, and Craig states that he met Ashley here at the school. Ashley texts a fan that it is her really playing, and both Craig and Ashley tell the crowd that they are just two kids, even though the audience views them as celebrities. Craig says to Ashley that the spot in the gym is where he first sang to her, and Ashley pretends that she doesn't know why. He admits it was his inability to say "I love you", and advises the crowd to say what they feel when they're feeling. Craig confesses he is in love with Ashley, and sings "I'm In Love" to Ashley. After he finishes the song, Ashley admits that she hasn't been honest; she is pregnant with his son. She asks him if he is mad, and he passionately kisses her in response.
Trivia
Gallery
Video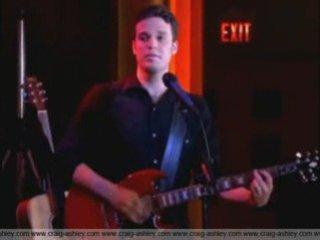 Alternate Versions
Ad blocker interference detected!
Wikia is a free-to-use site that makes money from advertising. We have a modified experience for viewers using ad blockers

Wikia is not accessible if you've made further modifications. Remove the custom ad blocker rule(s) and the page will load as expected.